Since 1970, Perfumer's Workshop has pioneered many aspects of the modern business of making fragrance. The first company to custom-blend scent in the luxury category, we paved the way for today's boutique brands, creating several new niches and markets.
Early on, Perfumer's Workshop believed that the consumer was ready to deconstruct the fragrance business, stripping it of the pomp and formality that had permeated it since the beginnings of the 1900's. Our first break through was a Bloomingdales counter which transformed the idea for using essential oils, a mainstay of the youth and hippie culture, remade as a luxury product, an 'uptown meets downtown' spirit. It was the industry's first custom-blending fragrance concept. Perfumer's Workshop allowed the customer to create their own individual scent in a variety of fragrance forms. In its basic, simple packaging, this custom-blending opportunity actually empowered the consumer for the very first time, setting the tone for much of what was yet to come, foreshadowing so many of today's niche brands.
The Perfumer's Workshop custom blending counters have been in department stores and specialty shops throughout the United States and in many of the world's most prominent and trend-setting stores for the past 45 years. Our original Custom-Blending Counters at Bloomingdales evolved into even newer interactive concepts of Perfume By Appointment, developed for Harrods and followed by Personal Perfumery, for Saks Fifth Avenue and for Nordstrom. When we bring a new fragrance concept to market we believe that it will be embraced by those who truly appreciate the fine art of perfumery. We have never stopped experimenting and learning from our world-wide customer base. This is our heritage. Our DNA.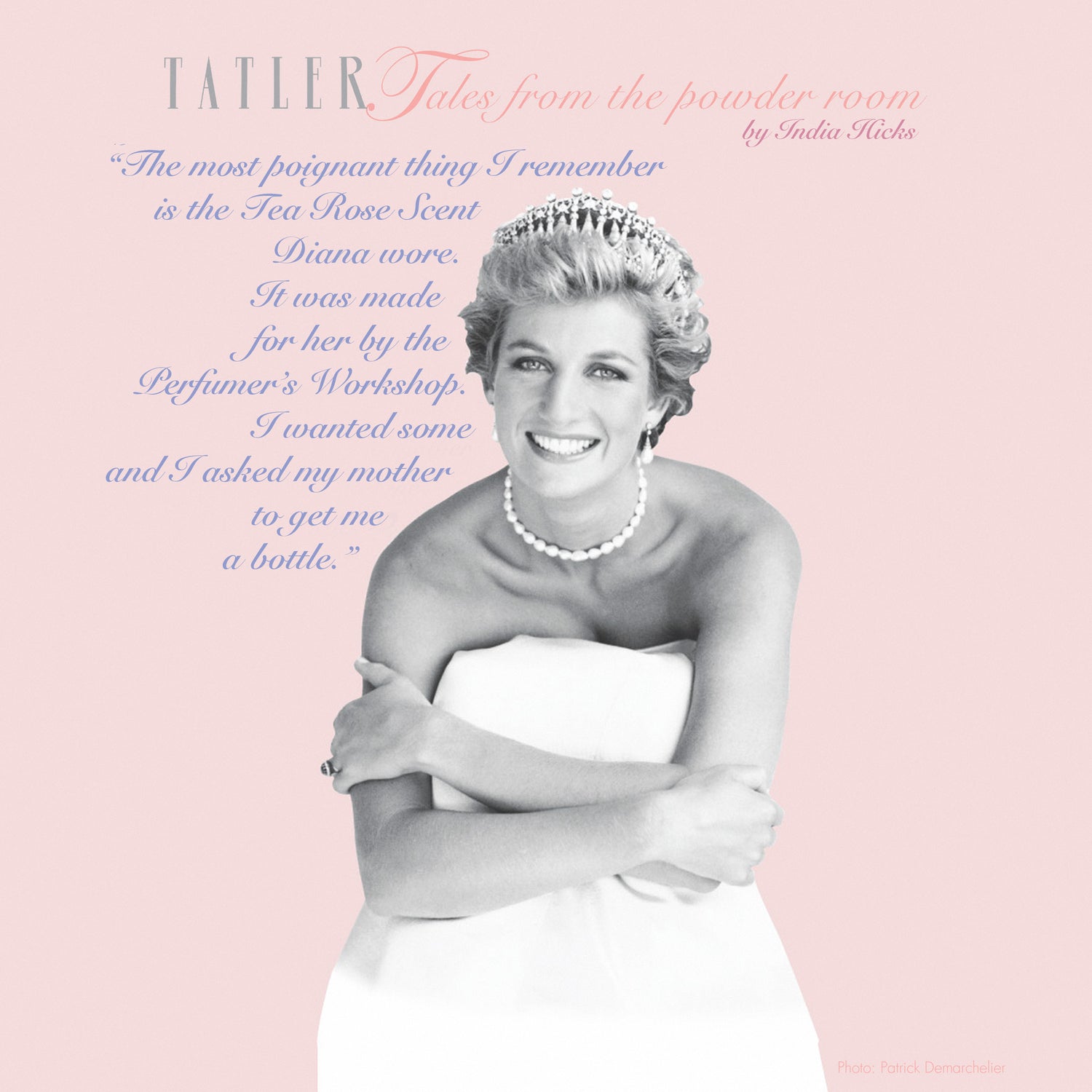 Princess Diana
"We all got our hair done together (my first blow-dry) while Diana was still in her jeans and tiara having make-up done. I was 13, a really awkward stage as I was a complete tomboy and hated being put in the dress. The most poignant thing I remember is the Tea Rose scent Diana wore. It was made for her by the Perfumer's Workshop. I wanted some and asked my mother to get me a bottle. It was the first feminine thing I'd ever done. The smell still reminds me of her."
- India Hicks (bridesmaid to Diana 1981)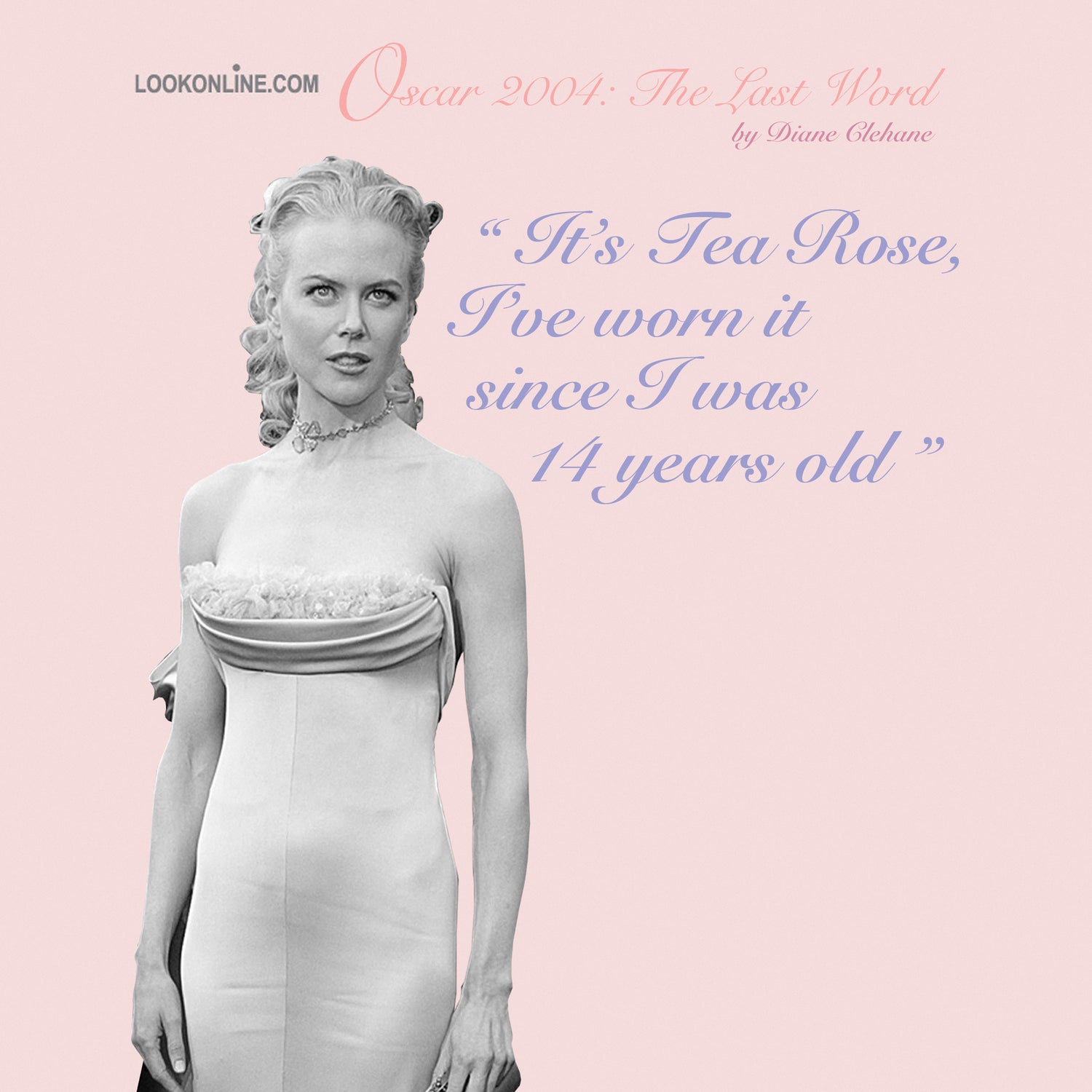 Nicole Kidman
To prove her point, despite what is undoubtedly a very lucrative arrangement with the house to appear in its new spots for Chanel No. 5, Kidman told a much less intimidating BBC reporter about the fragrance she was wearing.
"It's Tea Rose, Ive worn it since I was 14 years old."
- Nicole Kidman (when asked what she was wearing on the red carpet 2004)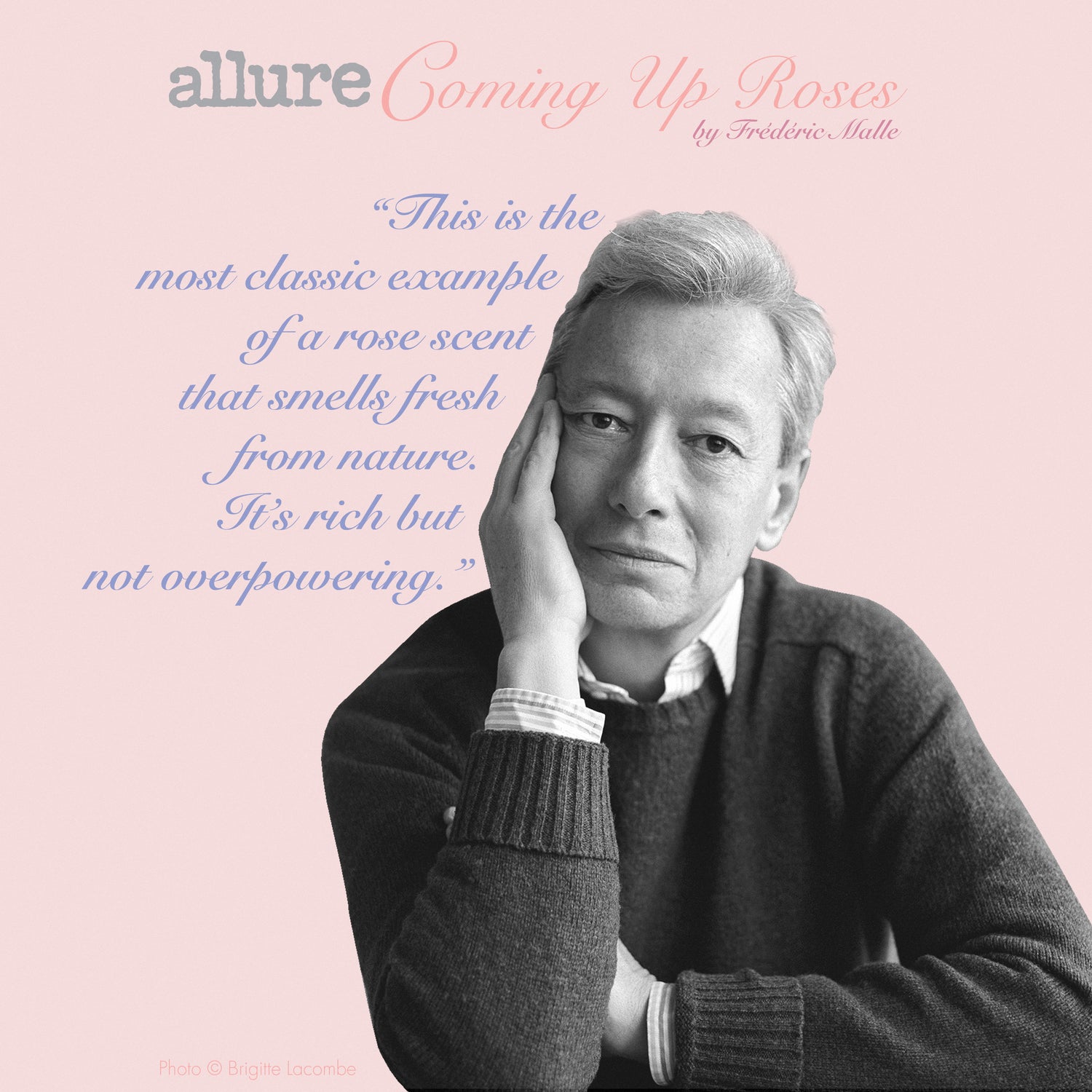 Frédéric Malle
"This is the most classic example of a rose scent that smells fresh from nature. It's Rich but not overpowering."
-Frédéric Malle (Allure Magazine 2011)